Soulmates and SymmetryBreakfast: A Perfect Match
SymmetryBreakfast's Michael Zee on why he's teaming up with Soulmates for a new speed-dating event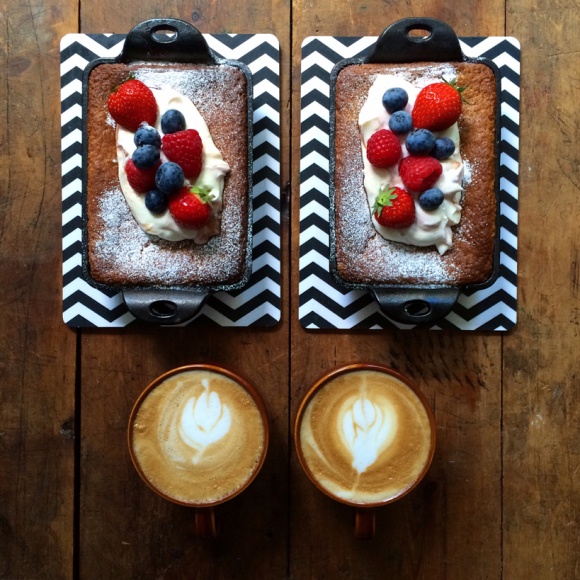 Michael Zee is the brains behind Instagram phenomenon SymmetryBreakfast, where he posts photos of the beautiful mirror-image breakfasts that he cooks for himself and boyfriend Mark van Beek. Here, he talks about the birth of SymmetryBreakfast and a new event that he's holding in association with Guardian Soulmates.
When I met Mark in 2012, it was a very different scenario to how you see our relationship today through Instagram.
We met at East Bloc on City Road, an incredibly sweaty underground gay club. I was outside smoking and Mark came over, thinking he was so smooth with the phrase, "Hey, are you having a good evening? What's your name?"
I don't remember being that impressed by his intro, but I ended up taking him home within a few hours. The smooth talk had worked.
The next day, while seriously trying to impress, I remembered he was Dutch and I quickly made pancakes before he potentially ran away, never to be seen again. Other than my pannenkoeken being excellent, they were finished with a bottle of Van Gilse schenkstroop, or sugar syrup. (This stuff is the Bernard's Watch of the Netherlands and can potentially stop any Dutch person in their tracks.) I had no idea when we sat on my sofa that morning that I would see him again.
Three years on, SymmetryBreakfast has grown beyond our expectations and is something we gloat over daily, but it also reminds us that the rest of the time, a relationship is seriously hard work. (Don't be fooled – I get up every day at 6am to make Mark breakfast!)
I have often wondered what is it that is so attractive about our Instagram for the people who follow. The aesthetic I get, but I like to think that people also like our story – a couple coming together every day, just for a moment, to sit and eat before going to work. It's not just food, its commitment.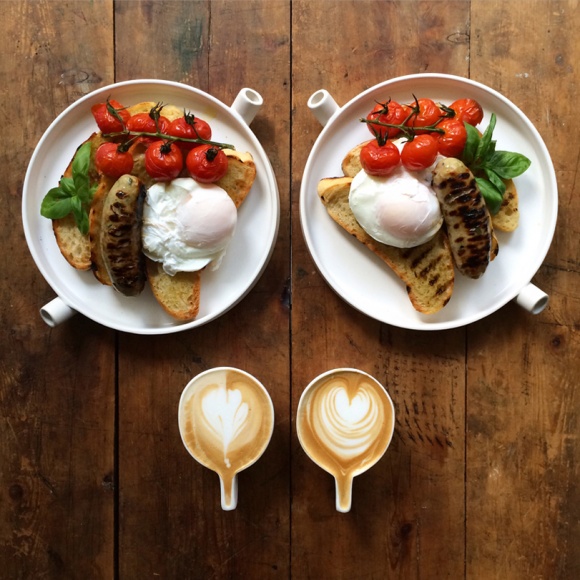 This is why we wanted to do this event with Guardian Soulmates. Before work, you'll get to meet five guys or girls and enjoy a five-course SymmetryBreakfast tasting menu. Maybe you'll just swap business cards and head off to the daily grind – but then again, you might just find that smooth talker of your dreams and buy yourself some schenkstroop.
On 1st July, SymmetryBreakfast will be holding a speed-dating breakfast together with Guardian Soulmates. Come together with other Soulmates over the most important meal of the day for an hour or so before you go off to work, and maybe meet someone worth meeting.
Click here for women's tickets
Click here for men's tickets
You can buy Van Gilse schenkstroop at www.hollandforyou.com/dutch-food-from-holland/breakfast-lunch/dutch-syrup-11/van-gilse-schenkstroop-classic-holland-shop.html.