Venue Review: BOOM Cycle
A health-conscious date option has our reviewer in a spin
Over the past four encounters with my date, we had frequently discussed our mutual enthusiasm for cycling; in fact, it was one of the main hobbies we bonded over in our first message exchange. Over the past couple of years, London has seen a surge in spin-only gyms that offer back-to-back spinning classes all day, every day. One I've visited on several occasions is BOOM Cycle in Holborn, so I took the plunge and suggested to my date that we attend a class together; after all, if he could see me in my gym state, I'd surely know if he was a keeper. Thankfully he thought it was a great idea, much to the bemusement of some of my colleagues, who thought I was outright insane for suggesting this as an acceptable dating activity. And indeed, it's perhaps not everyone's ideal date – but if you enjoy exercise and aren't a big drinker, then why not?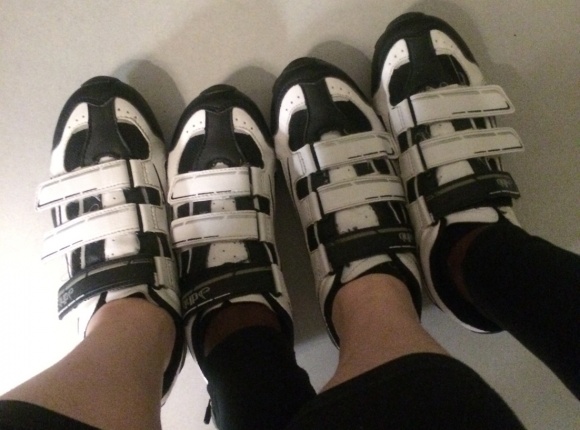 BOOM Cycle offers a range of different classes, from hip-hop to funk and soul; that's one of the USPs of BOOM, to deliver an "immersive experience". We agreed on a 6.15 class one Tuesday night. BOOM is located a couple of minutes' walk from Holborn station, and we met at the entrance. Descending a flight of stairs, we were transported into an urban foyer where the receptionists greeted us in a very friendly manner. Neither of us had brought our cleats, but BOOM provides you with shoes if you desire, which we both did. The class takes place in a dimly lit room with scented candles and over 40 spin bikes (I had pre-booked numbers 36 and 37, centre back row). Our class was taken by BOOM Cycle co-founder Hilary, who established the two branches in Holborn and Shoreditch with her fiancé. While my date was getting his bike set up I mentioned to Hilary that we were on a date, to which she instantly set any last minute fears I had at ease with BOOM's motto "ride to the beat".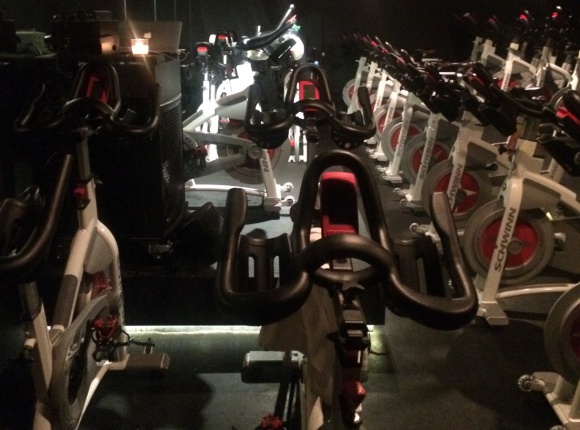 The music came on, the lights went down and the class began. We followed Hilary's instructions for the next 45 minutes; from sprints to high-intensity climbs, my date and I kept an eye on each other and high-fived after each track. The class came to an end and we both compared our performance monitors, which showed I had gone slightly faster overall, much to my satisfaction.
BOOM provides showers and changing facilities, so we quickly freshened up after the class. And when I say "facilities", that's not to be underestimated – they include towels, showers with amenities and even GHDs. Ten minutes later we were back in the reception area ordering recovery shakes. With a few house special protein shakes, the Cinnamon Spice and Berry Blast, we spent the next hour chatting and both agreed we wanted to return to BOOM Cycle. Prices average around £16 a class, which you might think a little pricey – but if you compare it to what you could spend on a couple of cocktails, it's easily justified.
Spinning may not be everyone's ideal activity for a date, but for those who are willing to give it a try, I highly recommend it. In fact, come sober January, this could be my staple dating venue – and my date and I have booked a return visit for next week!