Restaurant Review: Top Dog
Fuelling good times in Soho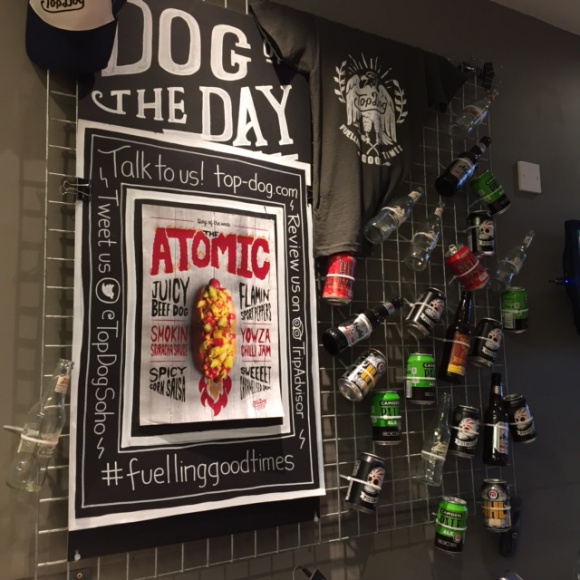 Top Dog's slogan, "Fuelling good times", captures the vibe of the Frith Street restaurant perfectly. Decked out in a biker-cafe style to a backdrop of 90s indie tracks, it's well worth a visit if you need to grab a quick pre-theatre bite, or if your one drink has turned into two (and a few more besides) and you need to consume something substantial before you dash for the last tube. It stays open until midnight from Thursdays to Saturdays, and 11pm from Monday to Wednesday.
The great thing about the hot dogs on offer here is that they're free range, natural and locally sourced – or "meat without the mystery", as they put it. 
If you're overwhelmed by the varieties on offer, ask the very helpful staff or try the Dog of the Day. I wasn't quite brave enough to try today's offering, the Atomic, which promises "yowza" chilli jam and "flaming" peppers. Instead I went for the chilli cheese dog, which featured a hot-dog base topped with beef chilli, cheese and sour cream. The dogs themselves are mountainous, heaving with meat and cheesy toppings and squiggles of mustard and ketchup. I had to set about mine with a knife and fork for fear that I might lose half of it in my lap – probably not something you'd want to worry about on a first date, but at least it might break the ice.
We paired our dogs up with Camden Town Brewery beers, but if you wanted to go for the all-American experience, there's also a range of shakes and coke floats on offer.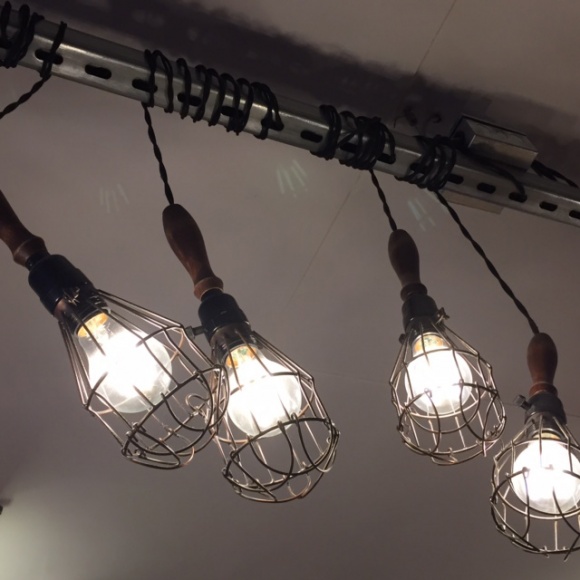 My date and I enjoyed Top Dog, and we followed up our visit with a few drinks in the local area. So if you're not sure where your evening might take you, drop by and kick it off with some fun and a tasty dog or two.