Restaurant Review: Ninth Ward
The good times are rolling at this friendly Louisiana-style haunt
Just a stone's throw from the former home of the Guardian and from Farringdon station sits the newly opened New Orleans-style bar Ninth Ward. The name is taken from a region of NOLA, and the venue delivers on it in style and flavour. There's also a sister venue located in New York's East Village.
If you think you're going here for a quick drink or two, be warned – you may well find yourself staying. Walking into this bar on a grey, rainy day, you're instantly warmed by the lively atmosphere and ambiance. The place is immaculately furnished with beautiful stained glass windows and objets d'art, and there's been no skimping on the details; even the toilets have been given the Louisiana treatment. The abundant use of wood, from the walnut bar to the back-lit shutters, gives the place a really welcoming feel. Combine the look with the eclectic mix of reggae, rock and indie playing in the background and you'll feel at home in an instant.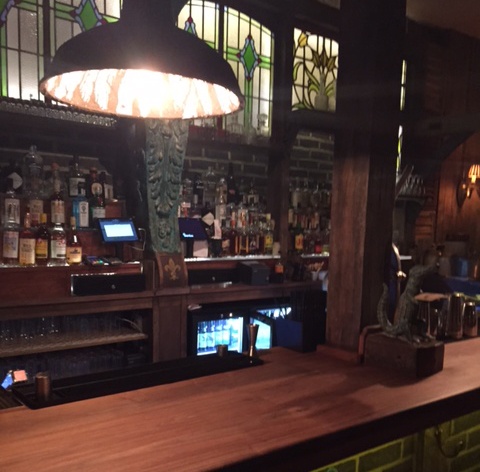 The menu offers food heaven, with options ranging from sliced steak and juicy brisket burgers served in a brioche bun to baked oysters in Bloody Mary sauce. My date and I also tried a few options from the "Hippies" menu, including delicious curried okra, sweet potato fries and charred courgettes. I would happily return and pick my way through the remaining dishes on the menu. The food is perfect for sharing, so grab a date and get ordering.
There is a vast range of quality beers from across the globe on offer (both bottled and on tap), including some local London favourites from The Kernel and Beavertown breweries. It wouldn't be Louisiana without a cocktail list, and they've got this comprehensively covered – the bar staff are all really friendly, so I'm sure they'd be equally happy to muddle up a classic if you don't see it on the menu.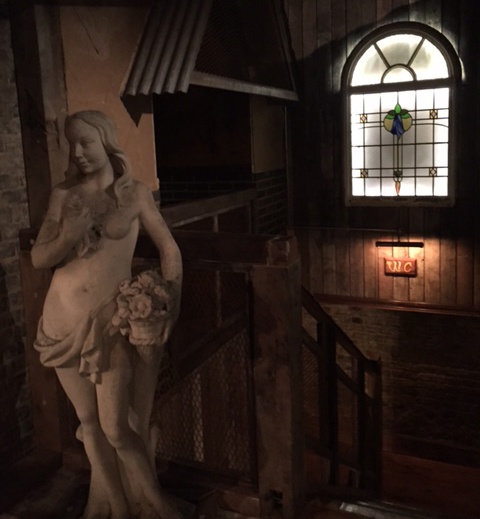 Ninth Ward delivers the perfect setting for any date, or even just a good night out. So as they might say in New Orleans, "Let the good times roll!"