Restaurant Review: Covent Garden Hotel
Chipotle eggs Benedict, a glass of fizz and an Aussie apocalypse – not a bad way to start the day
Brunch. It's the best of both worlds. It's decadent by design, luxurious and relaxed, a treat for the senses. What could be better? Brunch followed by a film at the Covent Garden Hotel? I think I've died and gone to heaven. The perfect date. The ultimate brunch experience.
Arriving at the hotel, my date and I were already feeling relaxed. 11am on a sunny weekend morning is an ideal time to potter around Covent Garden. The crowds of tourists haven't arrived yet, and the air is full of the smell of freshly ground coffee as the cafes and restaurants of Seven Dials prepare for the day ahead. 
The hotel itself, with its elegant exterior and stylishly designed restaurant, sits proudly on Monmouth Street. We were warmly welcomed by the staff at Brassiere Max and offered a table in the window, allowing us the opportunity to chat in the sunshine while people-watching as the morning warmed up.
The restaurant, which serves the hotel's guests, was pleasantly quiet, with only a handful of tables finishing their breakfasts. The waiting staff were pleasant and attentive, talking us through the menu options and offering homemade exotic juices and smoothies. For £35 we were able to help ourselves to the breakfast buffet of pastries, fresh fruits and cereals, followed by a hot dish from the brunch menu. We took our time while enjoying pots of tea and coffee. My date opted for the pea fritters with bacon, poached egg and chipotle hollandaise, and I chose the chorizo, spinach and sautéed potatoes with fried egg and guindilla pepper. Both were delicious and very filling.
As 1 o'clock approached, we were offered a glass of Prosecco or a Bloody Mary and ushered down to the private screening room below the restaurant. There, we and the eight or so other guests who were there for the film were seated in luxurious red leather chairs. We had opted to see the new Mad Max reboot – possibly not the most appropriate of date choices, but the weekly film picks range from romantic classics to current releases, so there'll be something to suit all tastes.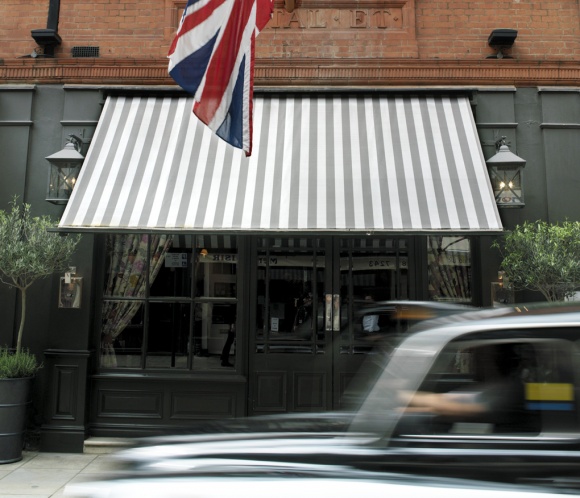 The screening room was perfect, comfortable and intimate – two hours later, as we emerged, blinking, into the afternoon sun, we realised that after having eaten, chatted, drank and watched a film, we still had a full afternoon and evening to continue our date. 
Brunch is brilliant. Give it a go!